Tasty Restaurant & Coffee Shop
5802 Myrtle Ave, Ridgewood, NY 11385
Order now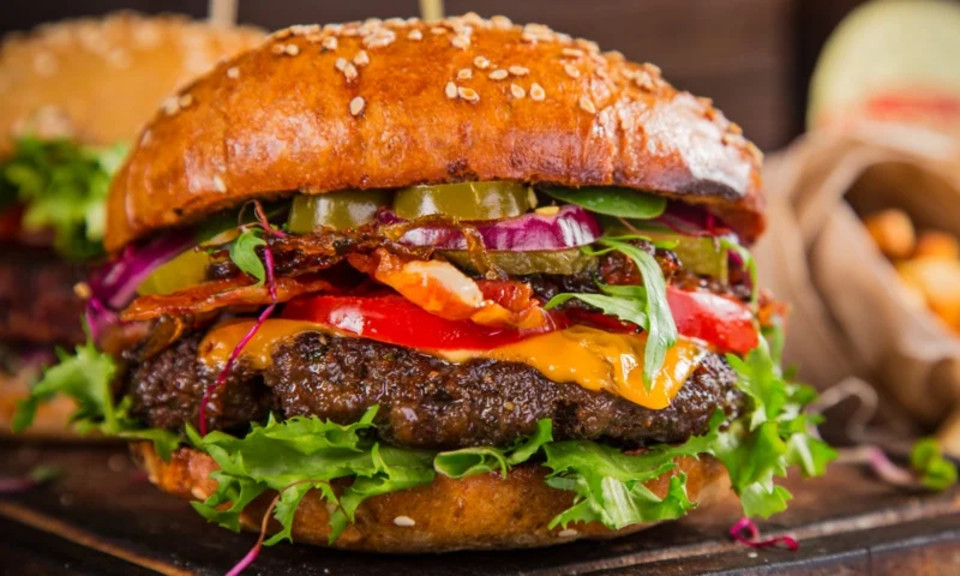 Aimee
Tastys is my number one Grub Hub spot to order from. Once or twice a week I order from their breakfast menu! The portions are always big and the food always on point. I have never received a messed up order. It almost seems they go out of their way to keep customers happy! Tastys is my favorite for mornings on the weekends when I've gone out and had to much to drink. GREAT HANGOVER BREAKFAST. Hearty big portions that stick to your ribs and make you smile. I always order the 2 eggs with meat overeasy with pepperjack cheese a side of onion rings with 1000 island dressing, iced coffee and a milkshake. Yea I know, but it's my hangover cure. Tastys so kindly one day solved an issue I had with delivery on the website by giving me a five dollar off promotional code and sent bags of free donuts along with my order as well as being SUPER FRIENDLY on the phone. Thanks Tastys! Your the best. See you this weekend! :D Aimee
Anjili
The best option in the neighborhood for diner-like options. The only things that matter to me: DOES THE PLACE USUALLY DELIVER WITHIN THE WINDOW GRUBHUB PROVIDES? Tasty usually delivers *early* ARE THE SALADS FRESH? COULD YOU PULL A MRS. DOUBTFIRE WITH THEIR SALADS? yes, and they aren't the simplest possible version of a salad either - they aren't works of art, but they aren't boring lumps of lettuce either ARE THE BURGERS BETTER THAN MCDONALDS? According to my boyfriend yes, they are. DO THE FRIES ARRIVE SOGGY? The way they are packed, they will be soggy if you let them sit around for awhile. Unpack them immediately, and they are fine. DO THEY EVER FORGET THE EXTRAS YOU ASK FOR? Not so far.....
Kim
I had the meatloaf with mashed potatoes and french onion soup, as sides. It was well cooked and really delicious. The soup was a little too thin, I wish it was it thicker and with a stronger onion taste. The french toast was average. The tres leches cake was pretty good. From the moment i ordered to when it got to my house, was about about an hour and 20 minutes. It was Christmas Day, so i guess it was a little busy. Edit: I recently started to order the corn nuggets, which are a must have!!! They are so good! I also get the rib snack and the popcorn shrimp.
David
Delivery is lightning-fast and we've never had problems or mistakes. Standouts on the menu include any of the burgers (the South burger is a particularly creative combo that I've come to love), the chicken nuggets (homemade chunks of chicken without too much breading, but with SO MUCH flavor it's unbelievable), corn nuggets, jalapeno poppers, breaded mushrooms, gyros, breakfast home fries and muffins (ask them to split and grill the muffins - you'll thank me if you do). They're really a first class diner and it's hard to go wrong with anything they make.
Lana
I got a call from the restaurant letting me they are out of the cake I ordered and offered me other options. Once the food arrived, it all was correct and sooooo good. They even give me donuts, which I didn't order, as a sorry for not having the cake I ordered. Definitely ordering from here again.
Isaac
Perhaps it was a simple act of altruism; perhaps they deduced how hungover I was by my hearty order of french toast and sausage with OJ and a side of mozzarella sticks; perhaps they needed to finish off a recent batch of baked goods. I'm not certain why the kind people at Tasty's did what they did, but in addition to a well prepared meal, I received three (3) donuts free of charge: 1 chocolate frosted w/ sprinkles, 1 vanilla frosted w/ sprinkles, 1 Boston cream. They were placed in a bag with the word "Enjoy!" scrawled on and I was honestly moved to tears. A real treat from a damn considerate business!
DANILOVA
Grew up in this neighborhood and been going here for years. Their food is decent enough that your taste buds are satisfied if hungry, Decided to buy a 8 piece family fried chicken serving that came with corn on the cobb, coleslaw, and cornbread for free, rice as a side. It was as expected. Decent. There werent any cons as far as horrible taste. The chicken was fried fresh unlike Chinese resturants' old chicken and there were got 4 free donuts which was nice of a business to show appreciation.
Kristin
The food is delicious and service is wonderful! I made an error with the delivery address and they were so understanding and helpful. They still delivered to my job after all of the confusion, and were so patient. Thank you!!!
Cherish
Solid dinner food. Nothing special, always tasty. They often throw in free pastries which are already really good. They could be better on transporting the food. Who puts a coffee and a milkshake in the same bag?
Cody
Everything I ordered was on point. Everything came Hot and the delivery was Extremely Fast. It said around 45-60 minutes..and it showed up in 30. I was very pleased. Will order again when I need to!
About us
American, Breakfast, Grill, Hamburgers, Lunch Specials, Pasta, Salads, Sandwiches
Today

Delivery: 7:00 AM - 1:45 PM

Takeout: 7:00 AM - 5:00 PM

Delivery

Tuesday:

7:00 AM - 1:45 PM

Wednesday:

7:30 AM - 5:00 PM

Thursday:

7:30 AM - 1:45 PM

Saturday:

7:00 AM - 5:00 PM

Takeout

Tuesday:

7:00 AM - 5:00 PM

Wednesday:

7:00 AM - 5:00 PM

Thursday:

7:00 AM - 5:00 PM

Saturday:

6:00 AM - 5:00 PM